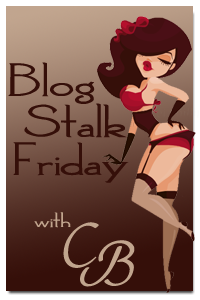 It's Blog Stalk Friday with my favorite cousin, even if she's a crazy brunette whore! Which means link up, if you're not boring so non-bad asses need not apply. Trust me, it won't be pretty if she thinks you shouldn't be linking up, she hates that!
And of course, we all love a little bit of Fawk You on Friday, so I'm hooking up with one of my favorite ladies, Jana, to give you just that!
Now, onto my Fawk You's for the week:
1.) Fawk You to ANYONE who wants to call my Ange a 'stupid bitch' or any other ignorant term like that. How effing childish is that? Could you really not think of anything better to say? Oh, and Fawk You for also implying that she's a drunk or a drug addict and is not trust worthy or is not sane enough to fully comprehend the situation because of that asinine assumption you made about her, she just had SURGERY, which means that yes, she is on pain medication.
2.) Fawk You to people who get on Ange about being "Three sheets to the wind" and question her reading comprehension when they don't even acknowledge the basics of spelling and grammar themselves. Let he who is without a blog post you can barely understand cast the first stone! (=
3.) Fawk You to anyone who willingly deceives the public by not correcting misinformation that makes their plight look worse. That's not cool. Not cool at all.
4.) Fawk You to anyone who questions any of the people who not only wanted to help, but jumped up and went out of our way to help when Gucci told us about this situation or our integrity. Who are you to question our motives? Weren't you the one letting us all believe you were forced out of a nice comfy home and into your RV? So, madam, I have the right to question your integrity, but you ma'am, you do not get to question mine, or anyones for that matter! Thank you very much!
5.) Fawk you to the economy for being so bad. It's been so hard for Justin to find a job, which is also in part due to the small town we live in, which also is deserving of a Fawk You! That man has tried everything, and has since decided to enlist in the Army, with the help of that 'stupid bitch' Ange, and her husband, of course. So thank you, not fawk you, to them.
6.) Fawk You to money. Can't we just pay for shit with stick money. Seriously, I've thought this out, the size of the stick is in direct relation to how much it's worth. Think about it people, sticks are way more useful than dollar bills. Can you bludgeon an attacker with a dollar bill if the need arises? I think not! Can you light a bunch of 50's on fire when you get cold while feeling assured that you can just go outside and pick up a bunch more 50 dollar bills when you're done? I think not! Can you rescue a drowning man with a 100 dollar bill when the situation presents itself? Again, I think not! See where I'm going with this? It's just all around more convenient, right?

7.) Fawk You to passive agressive people who have a lot to say about people, but lack the nerve to say it to people directly. I do not understand this, at all. I probably never will understand this. Crazy!
8.) Fawk you to
Ange
&
MissC
, because they make me want a
boob job
. Bitches! (I said no one else could call my Ange a bitch, certainly not a stupid one, but she loves me so I can!) You know what, I'm going to throw
Jana
in on this Fawk You as well, because that hooker has been making me want a boob job for years. You people are so mean to me!!