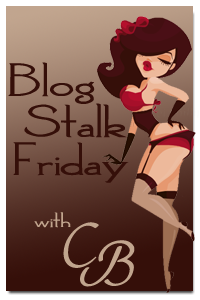 I'm linking up with my favorite crazy bitch today,
CB
, for her Blog Stalk Friday.
And of course I have to link up with my girl
J
for Fawk You Friday as well, since it's one of my most favoritest MeMe's of the week!
Now, onto my Fawk Yous for the week!
With Fawk You's going out to:
My Son's Preschool Teacher! You sat my son out of recess because that other little boy was hitting him and Aiden hit him back, they were playing a game, and besides that you do NOT sit a THREE year old out of recess as punishment for something that he did two hours before the punishment! As I said, he's THREE you have to punish him when he's doing it, not two hours later because he won't understand what he's being punished for!
Time. Because there just aren't enough hours in this girls day to get everything done that I need to get done!
The people in my life who use me, lie to me or are fake with me. Watch your backs, bitches, because you're about to get kicked the hell out of my life.
My baby sister Ali's Hair! There is SO much of it, but it's baby fine, so it took me over 2 hours to get it blow dried and curled yesterday leaving me no time to get the review and giveaway up and posted.
That's all I've got for you this week, because I've got design work to do and two more posts to put up today!