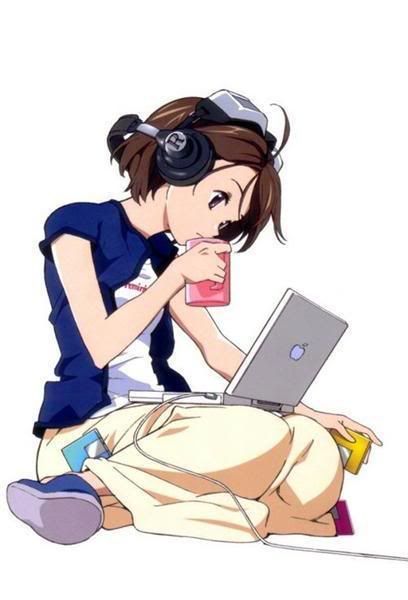 Another award? For little ole' me? You're too kind, far too kind! What makes this award special is that it comes from the academy of my peers, and by the academy of my peers I mean Colleen over at Adventures of a Small Town Girl. Also by special, I mean just like the rest of them because they all come from my bloggy peers. Though I am genuinely flattered by this award just based on it's name of The Outstanding Blogger Award. That means someone, at least one person out there thinks I am an outstanding blogger! Which is awesome, if you ask me. Though I am still on the look out for Kanye, because this one has the word outstanding in the title so you know that he would be interested in this one. I'm also watching out for Courtney Love, as much as I care for her music I'm also aware that she blogs and I'm almost certain that she would go the way of Kanye and try to steal my glory and the natural high of my receiving an award. I'm just putting it out there as a warning, not a threat, but we aren't no Taylor Swift chicks 'round here so lay one hand on my mic and I'm smacking you with it. Did you hear that Kanye..same goes for you Courtney, I'm just trying to keep it real. (=
Thank you so much Colleen for bestowing this award on my blog, it really does mean a lot to me! You have to picture me saying that in my southern accent while a single tear falls from my eye because I'm so overwhelmed with emotion at having won. Okay, enough of my misguided acceptance speech, onto the fun part!
1) Thank the person who gave me this award, thanks again Colleen!
2) Share 7 things about myself.
I love history. There are several era's in time that I am obsessive about.
I'm also obsessive about old Hollywood, I love the movies, the movie start, the glamor that is no longer present in Hollywood today.
I love make up! MAC or Wet n Wild it doesn't matter, because I love to play with it, put it on and try new things! I'm like a kid in a candy store.
My husband and I plan to adopt a baby one day, and I'm really excited about it!
I collect Catholic iconography, I especially love the Spanish influenced items.
I didn't have any pain medication when I gave birth to either of my babies. Nope, no epi here. Of course, it did only take me around 2.5 hours to have them from the time my contractions became painful.
I love Hello Kitty. No, really...I LOVE Hello Kitty, probably way more than any 5 year old girl ever has!
My toe nails are currently painted Lime Green!
Yes, I know that is eight random facts about myself, I threw the last one in because I prefer even numbers to odd ones!
3. Pass it on!
I will be giving this award to:
Single Infertile Female
Lindsey
Babes Rockin Mami
Jana
Shawna
Mama Hen
Getting Kinda Crunchy
Jessica
I hope you girls enjoy the award as much as I enjoy your blogs! (=